1.Rubber castor wheel
Rubber material itself has good elasticity and skid resistance, making it stable and safe to move when transporting goods. It has good usability whether used both indoors and outdoors. However, due to the high friction coefficient about the rubber caster wheel with the floor, this type of casters can produce relatively loud noise when used.
 2.TPR caster wheel (high strength artificial rubber)
High strength artificial rubber casters are made of special plastic materials, which have the elasticity of rubber casters and the characteristics of nylon material such as water resistance, cold resistance, and high temperature resistance. In comparison, the factory cost of artificial rubber is relatively low.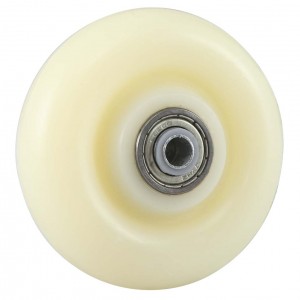 Foshan Globe Caster is a professional manufacturer of all kinds of casters. We have developed ten series and more than 1,000 varieties through constant improvement and innovation. Our products are widely marketed in Europe, the US, Africa, the Middle East, Australia and Asia.
 Contact us today to get your order start.
---
Post time: Sep-04-2023