With the environmental impact of the market,casters wheels are convenient for our working and daily using .Casters wheels is an important manifestation of self-value realization while providing demand. So how to choose industrial casters? If any selection tips?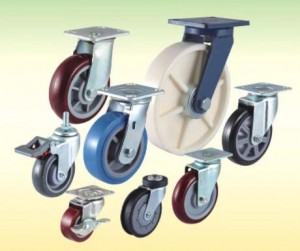 NO. 1: Load capacity about the caster wheel
When choosing industrial casters, the first thing to consider is the load capacity of the equipment itself and the maximum load capacity it can carry. In general, the larger the total weight, the larger the size of the wheel should be selected. The easier it is to walk on uneven ground.
NO. 2: Bearings for industrial caster wheel
Bearings including: roller bearings, ball bearings. The main difference is that roller bearings are used for occasions with large radial pressure;ball bearings are suitable for occasions with small radial pressure and high speed.
NO. 3: Injection Wheels and Casting Wheels
Injection wheels and casting wheels are the most common and commonly used in the market,
NO. 4: Industrial Caster wheel material
There are mainly nylon casters, cast iron casters, high temperature casters, rubber casters, polyurethane casters and other so on.
NO. 5: Rotation Radius and Wheel Surface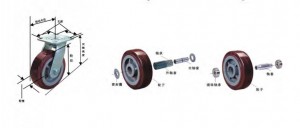 Foshan Globe Caster is a professional manufacturer of all kinds of casters. We have developed ten series and more than 1,000 varieties through constant improvement and innovation. Our products are widely marketed in Europe, the US, Africa, the Middle East, Australia and Asia.
Contact us today to get your order start.
---
Post time: Dec-23-2022